Fresh Eyes - Seeing Christmas in a New Light
Fresh Eyes - Seeing Christmas in a New Light
Sunday, December 3, 2017

Important: This event has already occurred.

View Next Date
10:30AM - 11:30AM
at both campuses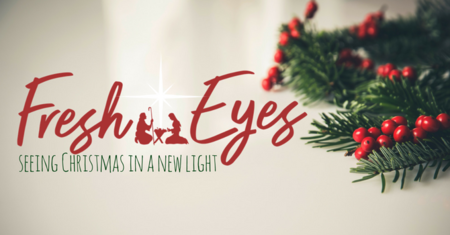 Whether Christmas season has you feeling excited, nostalgic, stressed, sad, or BROKE, we'd love to invite you to see Christmas in a new light this year.
In fact, that's what we're talking about in our upcoming Christmas series, Fresh Eyes.
We'd love for you to show up and join us for this series!
We think you'll be glad you did!
Thanks so much! And Merry early Christmas to you!
Return to Events
---