Sunday, May 20, 2018 Next Date
10:30 am - 12:30 pm
both campuses
This event has already occurred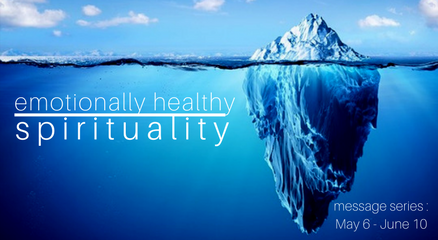 In this message series we will address the reality that emotional maturity and spiritual maturity are inseparable. It is not possible to be spiritually mature while remaining emotionally immature.We will be equipped to develop a personal, first-hand relationship with Jesus by incorporating stillness, silence and Scripture as daily life rhythms.
We will cover six powerful life changing sessions:
1. Go Back In Order to Go Forward—
Breaking the Power of the Past
2.
Know Yourself that You May Know God
—Becoming your authentic self
3.
Journey Through the Wall
—Letting go of power and control
4.
Enlarge Your Soul through Grief and Loss
— Surrendering to your limits
5.
Discover the Rhythms of the Daily Office and Sabbath
— Stopping to breathe the air of eternity
6. Grow into an Emotionally Mature Adult
— Learning new skills to love well