This event has already occurred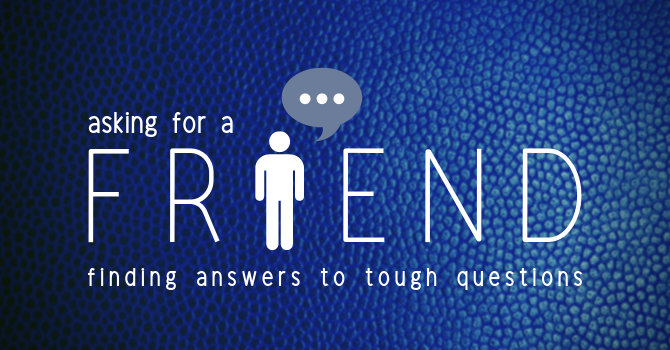 Save to your Calendar
Have you ever been too afraid or ashamed to ask for help regarding a certain issue? Maybe you have questions, but you are too embarrassed to bring it up? And then, just when you have found enough courage to talk to someone, you say "Well, I am asking for a friend. They are struggling with this". We all know you are really asking for yourself. Well in this series we want you to feel comfortable bringing up hard topics and questions, without the fear of feeling judged, demeaned or rejected. We will be discussing hot, controversial topics relevant to our lives and see what God, through the Bible, has to say about them. So go ahead and ask those tough questions either for a friend or for yourself. A number of you has asked us to teach and preach on the following very relevant and timely topics of our lives.
Do all religions lead to the same God?
Why does a good God allow suffering?
Sex Ethics: Two Consent Audlts, Why Not?
Suicide: What Hope Is There?
Environmental Armageddon
God's Will vs Our Free Will?