June 22 - 24, 2018
7:00 pm
Rehoboth Camp at Gull Lake
This event has already occurred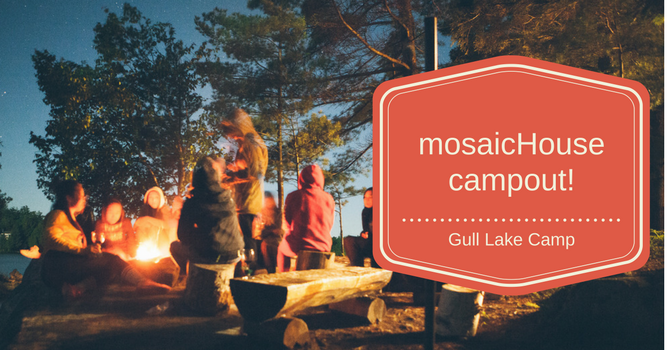 all in [body.mind.spirit]
Let the message of Christ dwell among you richly... singing to God with gratitude in your hearts. And whatever you do, whether in word or deed, do it all in the name of the Lord Jesus, giving thanks to God the Father through him. Colossians 3:16-17
what to expect
Fun, food and fellowship with the mosaicHouse church community! (see schedule for details)
There are 3 onsite options for sleeping arrangements: bring your own tent - on grass sites
RV - electrical outlet, no water or sewer dumping Cabin - There are two types of cabins: large separate cabins filled with bunkbeds, and smaller family style rooms within larger cabins (some are serviced with washrooms).
All meals are included, but will require teamwork. Everyone will be placed on a schedule to help prepare, cook food, wash dishes and clean-up
cost
Early Bird [Deadline May 20]: Family $180.00 or Individuals $50.00
Early Bird Price is only guaranteed if payment is received before the deadline.
Regular Price: Family $200.00 or Individuals $60.00 Family Pricing is for immediate family (parents and children)
for more information or to register